Step 1. Request An Offer. Step 2. We Pick It Up. Step 3. You Get Your Cash!
Indiana Junk Car Buyer
Top Dollar Paid For Junk Cars = More $$$!
Receive an offer in seconds.
We'll pick it up for FREE.
Get paid on the spot!
ALL Junk Cars, Vans, SUVs or Trucks!
We Do All the Paperwork Pages!
No Hidden Cost or Fees!
Read On to Learn How to Get Cash for Your Junk Car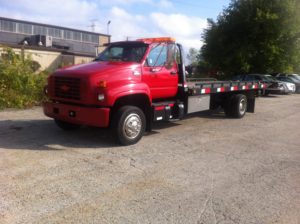 Is there an old junk car that you need to get dispose of? Fantastic! That means you need to take time to find someone to come and tow away that old junker. If you're thinking that you can just call the first guy come across, I'm here to tell you "look out!" It is not good to just go and call any old person that you find. There are a few things that you should be aware of before calling someone to give you an offer on your car.
Check out these tips for finding the best Indiana Junk Car Buyer for your old car.
Anyone can start buying junk cars. You could actually be a buyer if you wanted to. Now there are so many middle men who make money keeping you from getting the best price for your car. Look out for them in order to get the best deal for your car, get them out of the way to get as much money for your vehicle as possible. If you investigate their business before hand you can find several clues. Such as they are only running ads on Craigslist…then they only a small amount of cash. If they don't have any sort of website then you can be almost 99% sure they are probably at the bottom of the junk car business and that means they will offer you only the minimum amount possible.
A lot of companies who buy junk cars will give you a price for the car over the phone but when they show up, they tell you that they need deduct the price of towing the vehicle from the final offer. This is just another trick. Because, if they were going to deduct the towing from the price, then they should have said so upfront over the phone. Send them on their way with a firm "no" unless they will give you the price you agreed to. There are a lot of tricks and tips to handling with these types of Indiana Junk car buyers, but I wanted to let you in on some of their tricks right off the bat.
Get the most CASH for Junk Cars in Indiana.
NO TITLE, NO KEYS = NO PROBLEMSWe do All the Paperwork.
Fast Cash for Junk Cars.
Indiana Junk Car Buyer
Your information is 100% Safe and Secure! We HATE spam so you'll never get it from us!